Ultimate Rebounder Workouts

Rebounder workouts are great for cardio experiences that help you burn calories and reduce fatigue fast.
Your joints will thank you. The low impact rebound movements keep your energy levels high but with less stress on legs, knees, and hips.
This mini trampoline was designed to go anywhere. The folding frame lets you store it with minimal safe, and it is easy to set up anytime.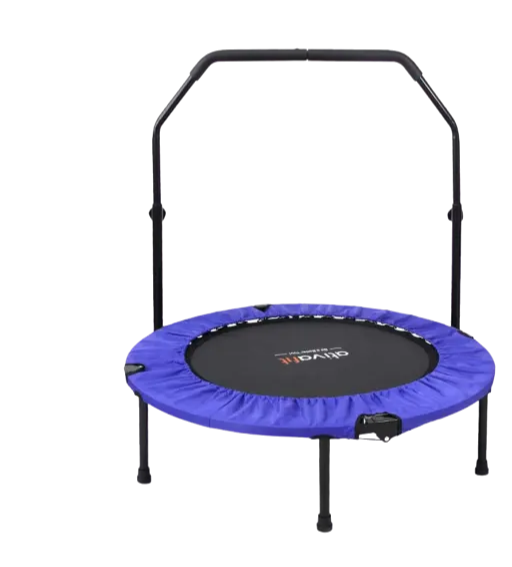 It doesn't feel like work!
When daily exercise fun and you never have to worry about burning out, and trampoline rebounders are the perfect for this.
Follow along with a 30-45 minute rebounder routine for maximum results that will leave you wanting to come back the next day.