We appreciate your trust towards Ativafit, and always being kind and patient while communicating with us. Ativafit is passionate about democratizing the home fitness experience globally. Thanks for your support and we are going to hold a special event to celebrate Customer Appreciation Day and show our gratefulness.
Visit our official website between September 28th to 30th, and you can earn triple points for your purchase. Besides, all the purchases will receive free standard shipping during the three-day event. Normally, you can get 1 point for every dollar you spend, but now you will get 3! What's more, our rewards program is set to allow you to earn at least 450 points before you make a purchase. You can save money if you sign up for an account, interact with Ativafit on social media platforms, and subscribe to our newsletter. You will be rewarded with more points for writing a review and uploading photos.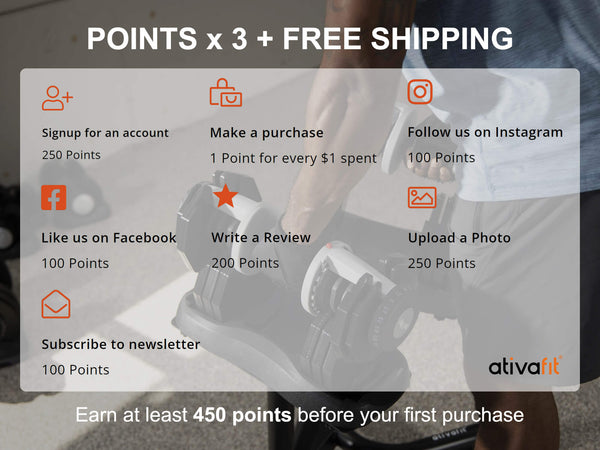 Don't miss these points because they can be exchanged to discount codes and free gifts! You may redeem 500 points for a $5 off code, 1000 points for a $10 off code, 1800 points for a free yoga mat, and so on. The more points you earn, the more money you save.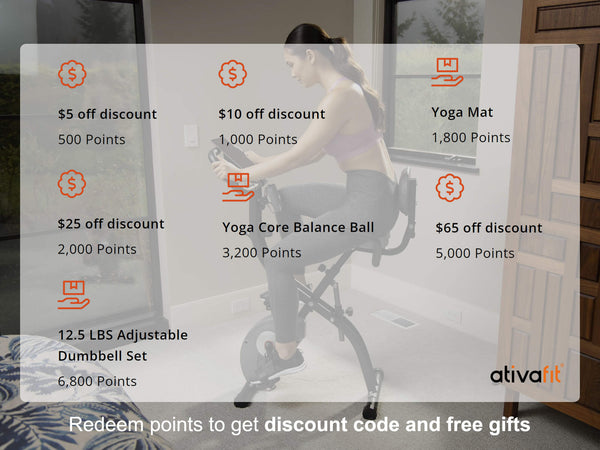 *Check your points at your account details page.
Seize the chance to accumulate points and make a plan for the Christmas gifts for yourself and your loved ones. Mark your calendar now! This unique offer is available for three days only. However, the Customer Appreciation Day event isn't going to stop. Follow us for more offers!
If you have any ideas about Customer Appreciation Day, please contact us or leave a message on our social media platforms.