Halloween is always a great show displaying various creative costumes for someone like me who is a chicken. It can be a scene from a thriller or horror movie when one holding a skull and he is bleeding; it can be a feast when one dresses like a pumpkin pie and his puppy is the cream next to him; it can be an animal world when one painted his face by making up to look like a leopard. This article is going to share some villain Halloween costume ideas.
Squid Game costumes
Netflix's Squid Game has been a hot issue for several months and will continue gaining more explosions. It shows you are up to date and you are likely to get interaction when walking down the street if you dress like a character in Squid Game.
You can go as a guard wearing a red jumpsuit and Squid Game mask. You may find it's difficult to buy the suit as well as the mask as they are frequently sold out. Instead, you can choose a red hooded jogging sweatsuit and DIY a mask. How? Try the black musks!
You can go as one of the green tracksuit-wearing players. A dark green tracksuit is easier to find as most sportswear brands are selling this kind of tracksuit. And you can wear it during your daily workout. Win-win!
Also, you can be the girl robot. The most crucial point is the hairstyle – a front neat hair bang and shoulder-length straight black hair. The clothes are quite normal actually. It is finished by a short sleeve Peter Pan collar blouse, a sleeveless A-line swing dress, a pair of knee-high stockings, and a pair of Mary Jane pumps.
And you can even send a game card as an invitation to your Halloween party.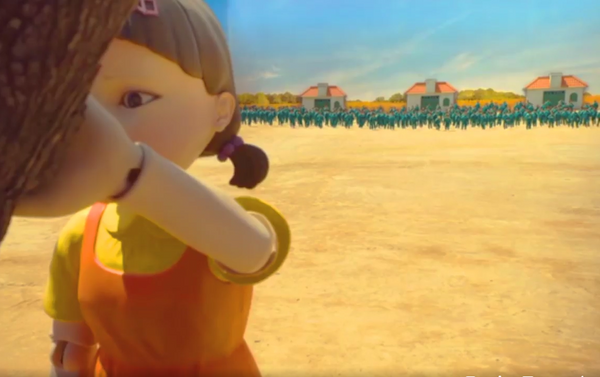 Photo: screenshot via Ativafit
Halloween Kills
The movie Halloween Kills is just released. Universal Pictures and the original cast return to produce the new "Halloween Kills", which certainly cannot be missed! With its recent explosion in popularity, it is perfect to dress like Michael Myers, who is such a classical but popular character.
To dress up like Michael Myers, the musk is the key. I look through a couple of pages on Amazon, and this is the one that most likes the original and is of good quality. Besides, a navy blue jumpsuit is needed. I suggest you buy a normal one so you can wear it daily with a shirt inside. To make it more real, dip a paintbrush in some white paint and swing it over your left shoulder. Meanwhile, make a large cut on your arm and cut small bullet holes in the chest. Also, do not forget to bring a  plastic bloody knife.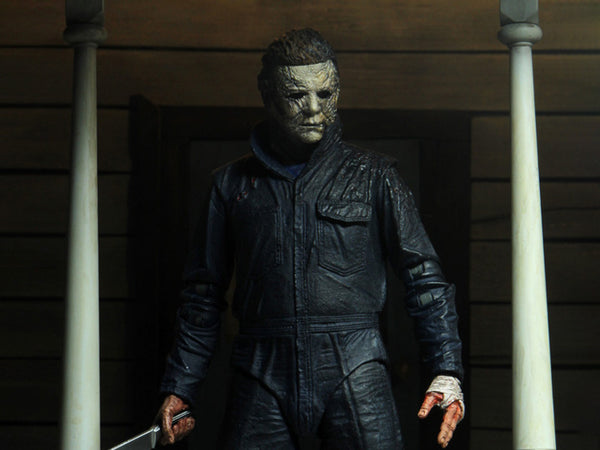 Photo: screenshot via Ativafit
Besides, it is also a great idea to hold the Ativafit adustable dumbbell as a part of your costume. Just like Loki with the Mjolnir of Thor. Actually, everything in your home can be an accessory of your creative costome!
Dressing up and being someone else on Halloween is a chance to release ourselves, but try your best to remember a musk when you participate in the parade and parties!