Tuna is a saltwater fish that is healthy and super tasty. It is a rich source of proteins, omega-3 fatty acids, and many minerals and vitamins. Tuna has many health benefits and is easy to include in your daily diet routine.
Before we tell you the three easy-to-make super tasty tuna dishes, let us evaluate the health benefits of Tuna fish.
Health benefits of Tuna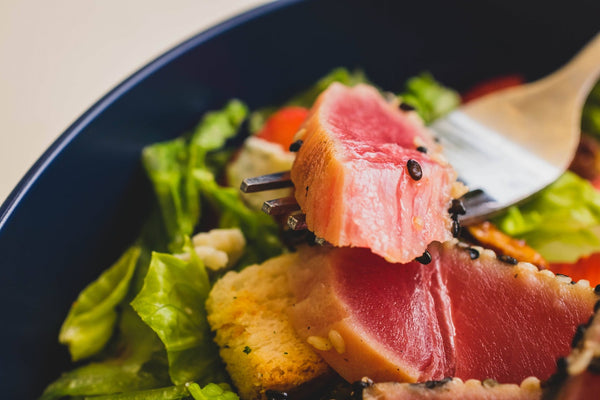 1. Prevents cardiovascular disorders
Tuna is a heart-friendly dish as it contains omega-3 fatty acids that help lower bad cholesterol. Regular intake of omega-3 fatty acids reduces the risk of any cardiovascular problem.
2. Lowers the blood pressure
The high content of potassium in Tuna helps in lowering blood pressure. It helps prevent the risk of heart attack and stroke by regulating the BP.
3. Improves your immunity system
Tuna has manganese, zinc and selenium, and vitamin C, which helps in strengthening the immune system. The antioxidant properties of omega-3 fatty acids help improve immunity by combating the free radicals at a cellular level.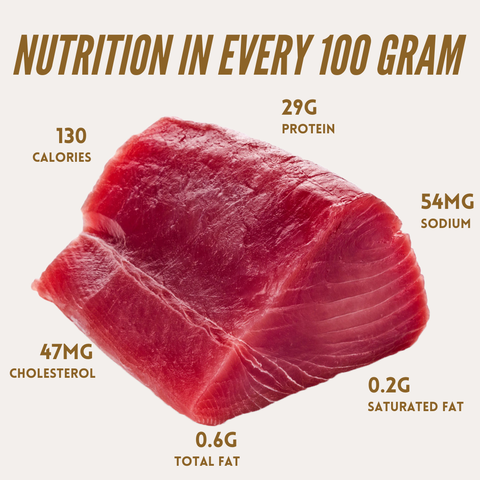 4. Helps in weight management
Tuna, a source of lean protein and minimal carbs, helps in the fat loss regime. The high protein content of tuna helps make you feel fuller for a longer time.
5. Boosts energy
The essential vitamins and mineral content of tuna help you be active and feel energetic throughout the day.
6. Prevents the risk of anemia
The vitamin B12 content, along with folic acid and iron present in Tuna, helps in preventing anemia.
With all these health benefits, who would not want to include Tuna in their diet? Let us now discuss easy-to-make tuna recipes that you can try at home.
1. Tuna Salad
Cut open the lid and drain out the excess water.

After draining, open the cover and take out all the contents in a bowl.

Add the vegetables of your choice like celery, freshly cut tomatoes, and cucumber.

Add a little bit of broccoli or arugula to make your salad super healthy.

Add oregano and salt as per your taste.

You can squeeze some lemon for that tangy taste of your salad. Some yogert is also acceptable.
2. Tuna Steak
Choose a tuna steak in about 1 inch thickness. 

Add orange juice, soy sauce, olive oil, black pepper and chopped oregano to a bowl for marination.

Place your tuna steaks in the mixture and evenly coat both the sides.

Refrigerate your steaks for at least 30 mins.

Preheat the grill to high heat and coat the grill with olive oil.

Place your steaks on the grill to cook for 5-6 mins.

Cook both sides evenly till the desired texture.
3. Tuna Casserole
Heat the water with some salt in it.

Boil the pasta for ten minutes and then drain the excess water.

In a bowl, transfer the pasta, then add your tuna with some low-fat milk, onions, mushrooms, cheese, and green beans.

Preheat your oven and bake all the ingredients on a baking plate after topping it up with some bread crumbs and more cheese.

Bake till your cheese gets bubbly.
Word of Caution
Tuna is rich in histamine and can cause histamine toxicity. Seafood allergy is a common phenomenon, and the reaction is similar to anaphylaxis. If you notice any symptoms of sneezing, wheezing, or itching, it is advisable to report to your physician immediately.